I install home wrap over the previous electrical mast and dryer vent holes.
I also prepare the master bedroom ceiling for demolition. I find that the heating register was held in place by drywall screws that were spray painted in place. There is no proper duct boot. Instead, one has been fashioned from wads of duct tape.
My roommate Frosty demolishes the master bedroom ceiling.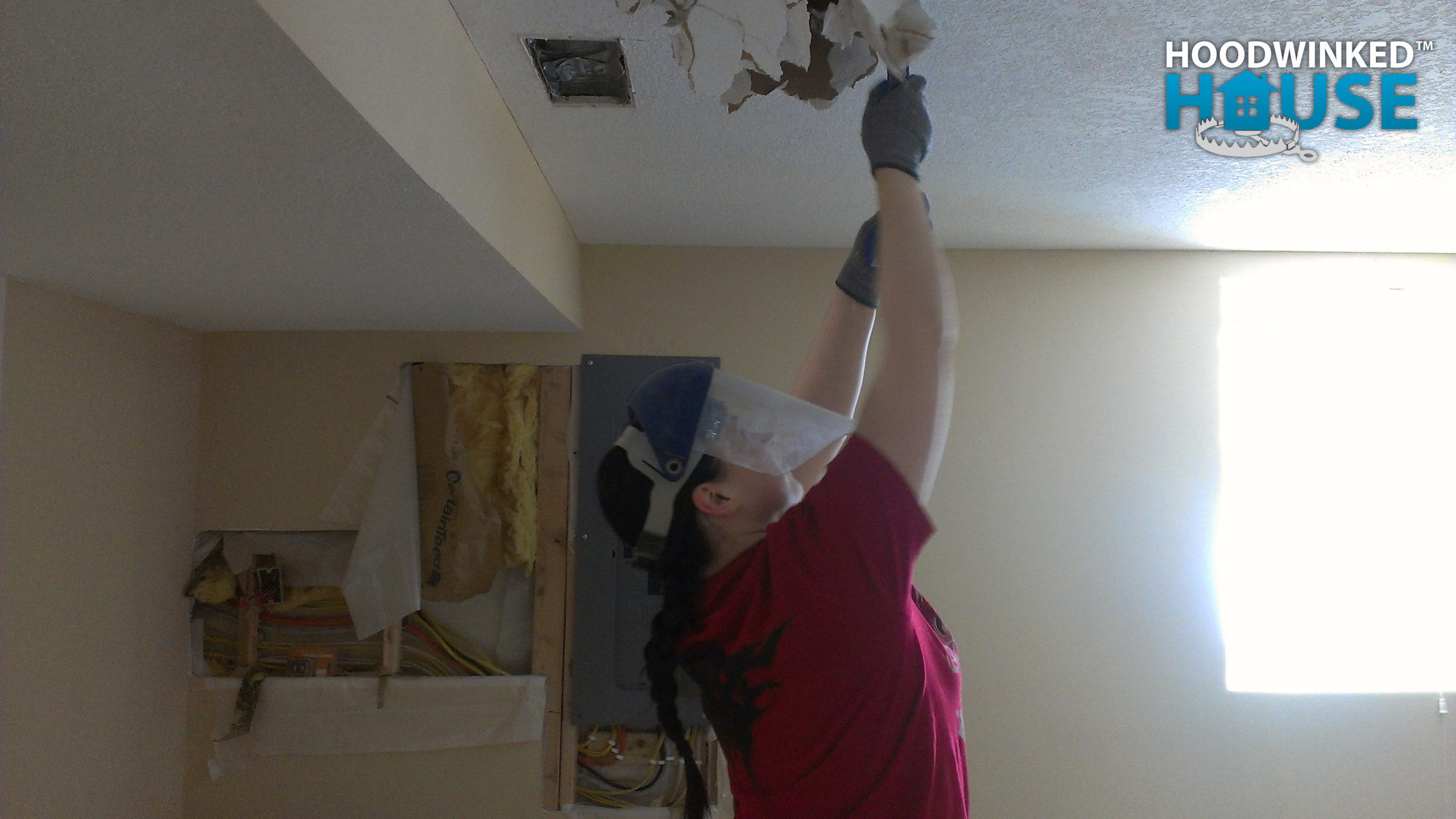 We discover more hidden junction boxes and illegal wiring.