The microwave has died. It's the same microwave that came with the house when the flipper sold it to us. I started to uninstall it when I noticed something crazy. Normally, an over-the-range microwave hangs from the wall cabinets above. But because the flipper used recycled cabinets, the overhead cabinet is riddled with holes, making it too weak to hang another microwave.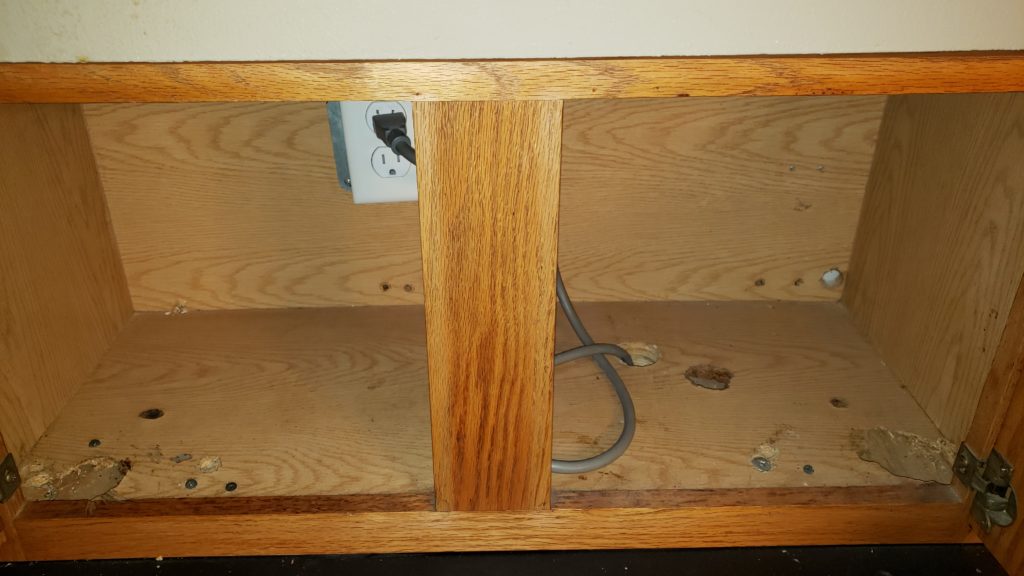 The flipper's solution was to hold up the weight of the machine by screwing directly into the side of the microwave with drywall screws! We've been living with it this way for over 6 years! No real estate inspector would have ever spotted this hazard.
I uninstalled the dead microwave, ordered a replacement, and reinforced the swiss cheese cabinet with several pieces of plywood inside and out. I installed the replacement microwave in the same spot.